Wedge Wire Screen Cylinders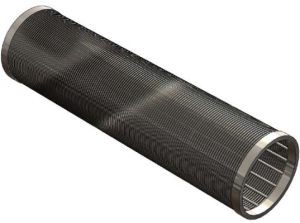 AMACS' screen cylinders are available in diameters ranging from less than 1" to 30". Larger diameters can be fabricated as well upon request.  Screen slot sizes vary from 0.004" to 0.750" depending on our customer's specifications.  We utilize a wide variety of wire/rib shapes and sizes to meet open area and mechanical integrity requirements.  As a custom manufacturer, we have the capability to add different fittings on the ends of our screen cylinders such as end plates, NPT threaded joints, flanges, etc.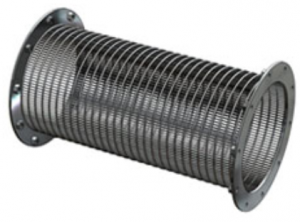 AMACS' screen cylinders are designed for either outside-to-inside or inside-to-outside solid preventing directions. Customers can also operate the vapor and/or liquid flow in forward and reverse directions at any time to help backwash any filtered solids.