Having the ability to know what hardware is required in advance of your turnaround is not only beneficial to ensure the outage stays on schedule, it also provides an opportunity for you to maintain your budget. How so?
AMACS will review the equipment drawings for each tower and provide you with an itemized list of each hardware piece required for replacement during the turnaround. Depending on the scope of work, we will provide a recommended percentage of consignment hardware to be placed onsite in trailers or lockers for easy access.  By knowing the type of metallurgy and cost for each item in advance you can prepare precise budgets during the planning phase.  Hardware will be delivered prior to your turnaround and ready to use.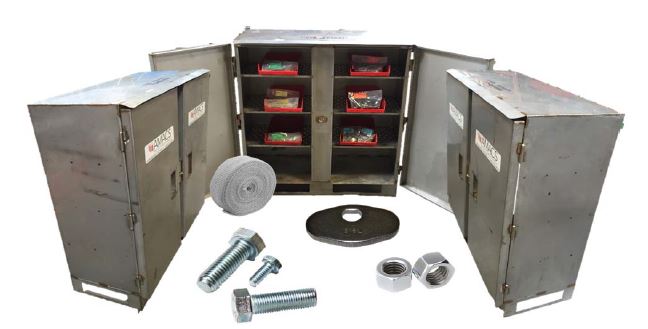 Our review of the drawings is not limited to just the hardware. By examining the equipment drawings and comparing them to the tower scope of work and previous inspection history, we can provide replacement proposals for other equipment.  These will be pre-turnaround activities during the planning phase to avoid paying unexpected expediting fees, extra freight charges and unexpected downtime waiting for delivery of expedited equipment.