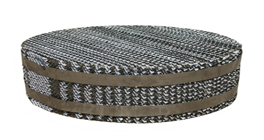 If you need direct replacement of existing equipment the AMACS Replacement Team has the capabilities to provide 24 hours a day, 7 days a week the equipment and support needed to get your plant online. AMACS has two manufacturing facilities, Houston, TX and Monterrey, MX equipped with the necessary machines and tooling to replace most process tower internals, regardless of the OEM. From conventional sieve, float valve, caged valve and fixed valve trays to more complex high capacity trays and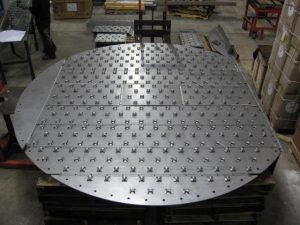 downcomer arrangements, to structured
packing, mist eliminators, and trough type or pipe distributors, AMACS is ready to support YOU!
AMACS also maintains an array of random packing stock in various sizes and materials in our Houston location. We also have the capability to manufacture certain random packings with special material requirements, should the need arise.
If you need support after normal business hours, call 281-716-1179 or email AMACS@AMACS.com - 24 hours a day, 7 days a week, 365 days a year!