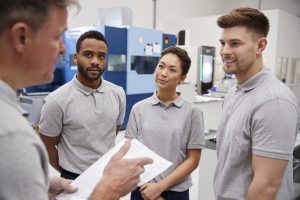 No matter what area of expertise you possess, AMACS is always looking for talented individuals to develop and retain best practices within our organization.
AMACS is a dynamic company with diverse career opportunities and paths. We encourage our employees' creativity and development of best practices, while carrying AMACS tradition of continuous improvement and innovation.
Through AMACS career information center, you can search and apply for opportunities, post your resume and be alerted when new opportunities become available. If you are a current AMACS full-time/part-time, contractor or temporary employee, please use AMACS Connect to apply for open positions.
You are not required to login to search for positions. If you find a job of interest, you will have the opportunity to login to create your profile and submit your resume. If you do not find a career opportunity that is right for you today, you can upload your resume and create a profile for future openings. You will be notified, via email, should an opening that matches your criteria becomes available. The system will timeout if idle for 20 minutes.
For technical issues, please contact amacs@amacs.com.
Our employment practices are governed by our company policies which support our commitment to equal employment opportunity, prohibit harassment and discrimination in the workplace. AMACS complies with all applicable federal, state and local laws which affect the management of human resources.
To send a confidential resume to AMACS, please fax to 713-433-1102, attention H/R.