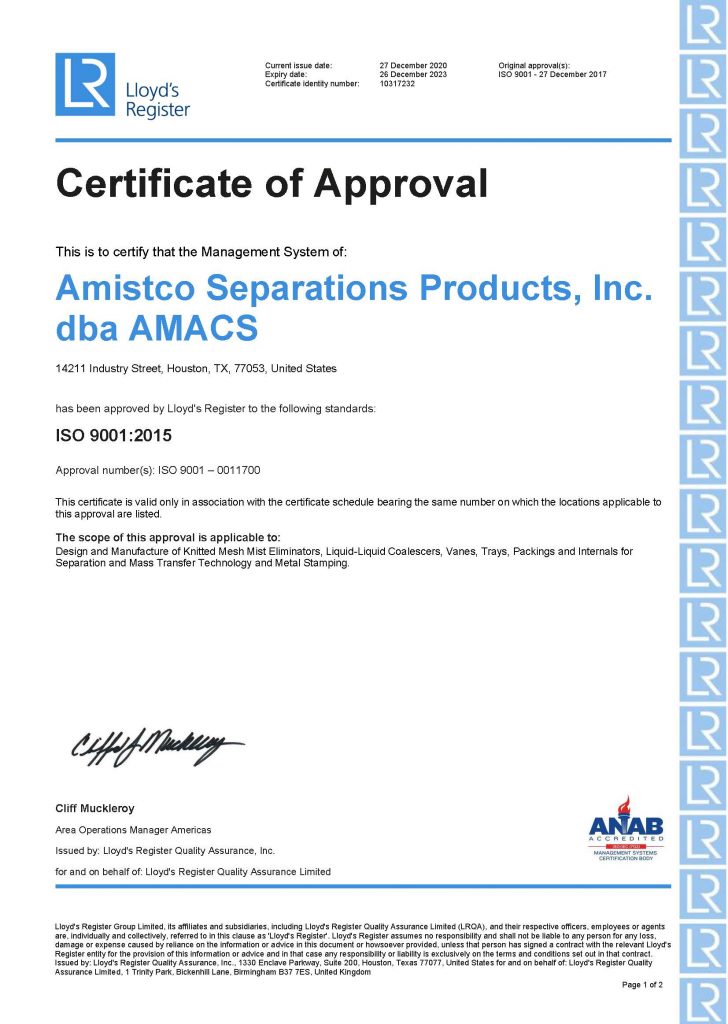 It is the policy of AMACS Process Tower internals to provide products and services that conform to the quality expectations, needs and requirements of our customers. The AMACS Process Tower Internals Quality System conforms to the required standards of ISO 9001:2015.
The prime responsibility of every employee is to:
Deliver a quality product that meets and exceeds our customer's requirements in a timely manner.
Maintain our product and services which confirms the Quality Management System – ISO 9001:2015.
Commit to provide our customers with the highest level of satisfaction and services by clearly understanding their requirements and effective communication.
Comply with the applicable regulatory requirements.
Commit to continuously improve our quality management system, the efficiency of our systems and processes, to produce products and services of the best quality.
 "Customer satisfaction through continuous improvement"