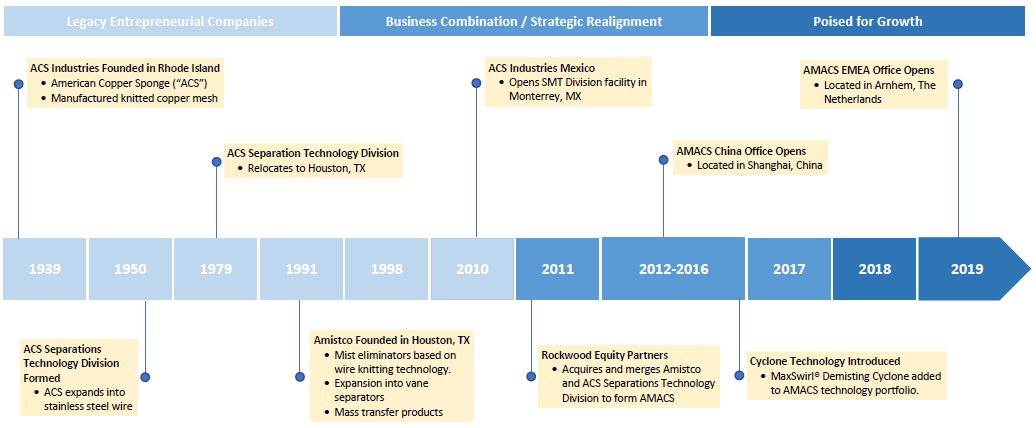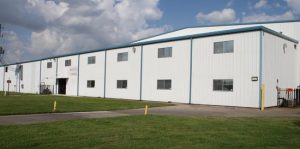 AMACS is a merger between two leading companies in the phase separation and mass transfer market - ACS Separation and AMISTCO Industries -  that occurred in December 2011.
About ACS Industries, Inc.: 
ACS was founded in 1939 in Rhode Island to manufacture knitted copper wire mesh. By the 1950s, it had expanded into stainless steel wire mesh and additionally established the Separations Technology Division to in 1979. Over the next several decades, ACS developed process engineering capability and expanded into vane separators, liquid – liquid coalescers as well as mass transfer products. In 2010, ACS opened a factory in Monterrey, Mexico to add capacity to meet its growing sales.
About AMISTCO Separation Products, Inc.:
AMISTCO was founded in Houston in 1991 to manufacture mist eliminators based on its own wire knitting technology. It too expanded into vane separators and mass transfer products while growing its in-house process engineering capability. AMISTCO also invested in wedge wire screen manufacturing to serve the petrochemical as well as other industrial markets.