The Benefits of Wedge Wires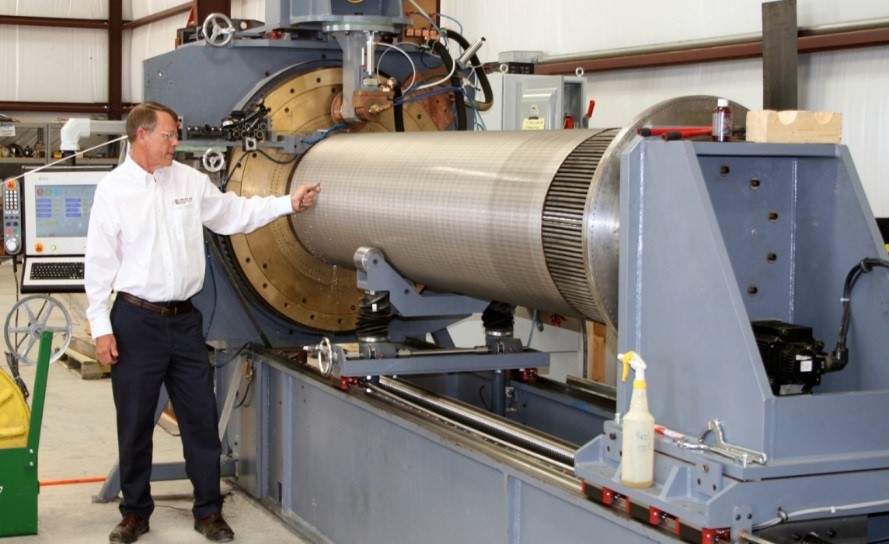 Wedge wires are an effective and inexpensive means to increase a tower's capacity and efficiency for various processes. They are designed with a "V" shaped profile wire that wraps cylindrically around longitudinal placed support ribs. The wedge wires and ribs are welded at the point of contact to create a  structurally sound screen surface that is plug resistant. As a result, its design is useful in many industries such as fertilizer, mining, animal feed, processes that require no flavor transfer, and those that require low pressure drops.
A Few Benefits of Wedge Wires
While some types of screening devices work well, wedge wires are great for applications that require any of the following:
One piece construction.
Where tapered openings widen progressively to increase dewatering.
Those that need heavier loads carried without support structures.
With slot sizes ranging from .002 to 1 inch.
In non-plugging applications, as wedge wires use just two contact points to retain particles.
Where tolerances are needed ranging from + .002 /- .001 to +/.005.
Other wedge wire benefits include a superior flexibility in forming fabricating and shaping the wires. They are low maintenance and easier to clean than other options. Finally, wedge wires are available in a wide range of materials for multiple applications.
Wedge Wire Options and Selections
Another benefit to wedge wires is the ability to select from a variety of profile and support configurations. For example, wedge wire screen products may be specified for:
Catalyst bed supports used in many media retention applications.
Hub and header laterals for disc head vessels designed for collection all the way to the bottom of the vessel.
Nozzles and strainers to meet flow requirements.
Sieve bend and flat screens to meet the needs of applications that use high capacity filtration.
Resin trap screens to capture expensive media.
Inlet and outlet baskets to meet open area, differential pressure, and designated temperature applications.
And many other custom filtration applications.
One of the most common materials for wedge wires are stainless steel such as 300 series, 400 series, and 2205 duplex stainless steel. You may also select carbon steel, aluminum, titanium, and nitric. Wedge wires can even be made from nickel alloys such as Inconel, Hastelloy, and Monel 400. Stainless steel is a popular choice due to the vast variety of grades, performance, and budget friendly options. We often recommend material selection should one of your first considerations. Then you should determine the necessary size of wedge wire for the best performance. We offer widths from 0.047 to 0.118 inches and heights of 0.085 to 0.185 inches. You may then choose items such as support rods, industrial screens, and other packages.
We at AMACS are experts in all things wedge wires. We manufacture these products in almost any alloy for a variety of industries such as petrochemical, food and beverage, water treatment, oil and gas, pulp and paper, as well as mineral and aggregate processing. Contact us to help you sort through the numerous combinations of wire profiles, support ribs, flow direction, and more for your exact process.