Ways to Optimize Shutdowns, Turnarounds and Outages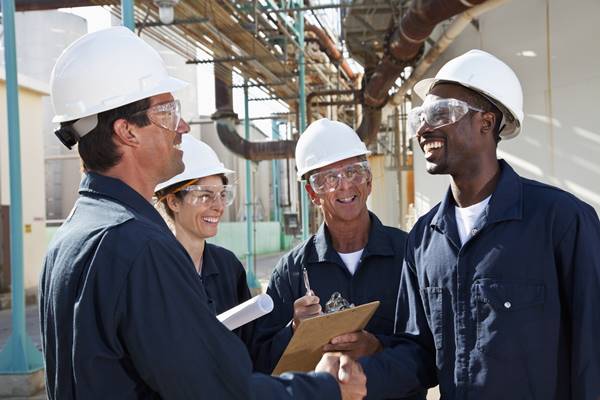 Shutdowns, turnarounds, and outages (STOs) always come with a major undertaking and expenditure. There is also an extra layer of stress in these times of uncertainty and shrinking supply chains. So many moving parts must come together in order to make the STO a success. Below, we will share findings from the industry and best ways to optimize shutdowns, turnarounds, and outages.
Goals for Shutdowns, Turnarounds and Outages
Each event comes with its own challenge. For example, many outages are unplanned. It is essential your operation has contingency plans for such outages. Here in Texas, many operations had to do just that during the deep freeze of 2020. It is essential to have plans in place for unplanned STO's, with a variety of plans depending on the needs and the duration. Planned STOs are successful when completed on time, within budget, and with all tasks completed to criteria. However, only 30% or so planned STOs go this way. Main challenges include shortage of workers and qualified contractors, lack in scoping, and poor scheduling.
Before the STO
Consider your organization's current approach and be open to change, even if past STOs are successful. Does your own team (including contractors) have adequate knowledge and experience for your unique STO? Do certain team members have experience conducting successful STOs? How many?  In many cases, the answer is yes. However, these team members may be on their way out or have already left. In other cases, their knowledge may be outdated for certain items such as new compliance laws. In any case, it is essential that these gaps be addressed before the STO.
During the STO
Ensuring the safety of the workforce and surrounding areas is key to any STO. This includes the large numbers of contractors that may be working on your site for the first time. Additionally, your workers may be taking on tasks they have never done before. This is where your key team players may come in with their knowledge of previous STOs. It is essential they share their information with all involved and even "deputize" others, especially in isolated tasks such as those in confined areas or with other challenges.
After the STO
All questions should be answered after the STO:
Were all safety, hazards, permits, and obstacles identified and successfully addressed?
Was the scope of work easily understood by all, even if it changed during STO?
Were all tasks and associated aspects evaluated and addressed?
Were all required materials, parts, tools, etc. available?
Did you gather all relevant data for future STOs?
A maintenance oriented turnaround may be planned ten years out from the intended date. This data is invaluable – even though it may not be useful in several years. You should also plan to utilize newer technology that may be more readily available such as IIoT, advanced analytics, digital plan tools, and drones.
More Ways to Optimize Shutdowns, Turnarounds, and Outages
AMACS is the Gulf Coast's leader in assisting processers in all sorts of STOs by improving the efficiency of many situations with our advanced packings, trays, and other column internals. Contact the AMACS team to discuss how we can help with your next project.