The 5 Phases of Shutdowns, Turnarounds & Outages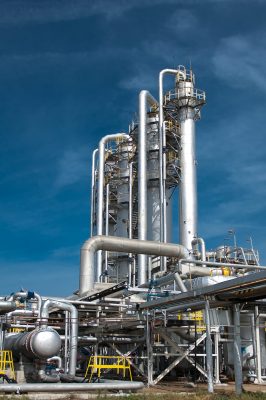 The team at AMACS are experts in helping operations of all kinds make the most of their shutdowns, turnarounds, and outages (STOs). They are an inevitable element of asset management and usually have a drastic negative impact on your budget. Ddi you know that only about just over 30% of projects run to schedule? To help you avoid this, we will share the 5 phases of shutdowns, turnarounds, and outages.
Scope Management
The key to effective management of STOs begins long before a single piece of equipment is shut down. Quality planning is the key to budget adherence, on-time delivery, decreased delays, and quick return to normal or improved output. It's important to develop a strategy during this stage addressing how and when STOs are to be executed. Each should have a case to justify the event and include include all crucial goals, such as energy efficiency, cost reduction, safety improvements, etc. that make it worth the time, effort, and funds. A single manager should be put in charge of the STO entirety with as many assistant managers as needed. This manager will work with senior management, steering committees, owners, and others to ensure its success. This is where key performance indicators such as cost, schedule, work hours, overtime, contractor expenses, safety, and more factors should be determined.
Preparation
With these KPIs established, the lengthiest phase of the STO begins: preparation. It can take anywhere from 6 to 18 months or more depending on your needs. Scope management information is used to develop detailed planning, with definition and coordination for each desired outcome. This includes its such as work orders, engineering data, and acquiring subcontractors. One of the biggest setbacks can be the presence of outdated information, lack of communication, or conflicting information. It is essential that all of these items are set in order before beginning the next step.
Execution
Execution usually begins with shutting down all equipment affected by the STO. Proper planning in the above phase has prepared you for this, but be open to new challenges that may present themselves during this time and have a plan for them. For example, shutting down one piece of equipment will affect the entire system. Be ready to deal with various problems in the system from connector failure to diagnostics to power outages. Additionally, some items that are discovered are worth addressing right away, while others can be left for later. Use the same criteria as in your preparation phase to determine the best course of action.
Start Up
This is the part where you see if all your hard work paid off. This phase may take less than one day when done properly. Before you begin the start up, perform a final inspection of all necessary items using maintenance staff, operations personnel, and any specified third party contractors to evaluate the readiness to resume normal operations. Be aware that you may be performing new procedures using new equipment for the very first time and to take all necessary safety precautions.
Evaluation and Review
The fifth phase includes tallying all additional costs for transporting equipment, personnel, and supplies not included in the initial STO. This may contain items such as disassembly, removal, and clean up. You should also hold a meeting with all necessary personnel to discuss the ups and downs of the STO, areas for improvement in future ones, and any future procedures to be conducted. The meeting should also include:
KPI performance
EHS review
Contractor management
Major and minor challenges
Outage costs by labor, material, parts, etc.
Budget adherence
Schedule adherence
And any other lessons learned.
Prepare a final report summarizing every phase of the STO to use for the next one. You may include items on quality, logistics, work scope, metrics, budget, contractor performance, organization, and safety.
More Help With the 5 Phases of Shutdowns, Turnarounds, and Outages
AMACS is the Gulf Coast's leader in assisting in all sorts of shutdowns, turnarounds, and outages to improve the reliability and efficiency of many facilities. We do so by offering the latest in packings, trays, and other internals for your application. Contact us to discuss how we can help with your next STO.