Types of Column Internals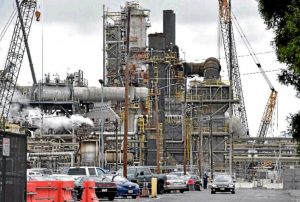 Column internals are the devices that interact and separate, used in industrial columns. These columns use a variety of components to perform their job, including trays (at time referred to as plates) and packing. They are used in the biofuel, energy, gas processing, petrochemical, refining, waste water treatment, water well, and many other industries. Following is more insight into the various types of column internals and their uses.
Structured Packing
Structured packing is typically available in four different types, each with its own benefits:
Gauze – This is a high efficiency, corrugated-type packing often used for fine chemical distillation. It is not recommended in applications that may result in fouling, the accumulation of unwanted material on solid surfaces. Gauze packing is a good choice for uses such as vacuum distillation with low liquid rates where it is critical to minimize pressure drop.
Grid – It provides extended operation in fouling applications. Corrugated sheet metal or stamped blades connect into panels with cross rods. Both options offer large open areas for accommodating fouling and are highly durable. Grid packing offers a smooth surface constructed of much thicker material than normal sheet metal packing and can be used in services with low liquid loadings. This includes crude vacuum column wash sections, FCC main fractionator slurry pumparound beds, and to replace structured packing where fouling is a concern.
Knitted – It uses multi-strand cables composed into high-density mesh that can be rolled into one-piece layers that fit small diameter columns. Knitted packing can also be wrapped back and forth into bricks for use in column manways. It provides high mass transfer efficiency at a higher pressure drop than woven gauze.
Sheet Metal – Surface textured sheet metal is used to create corrugated packing with a wide range of corrugation sizes and angles without the use of more expensive wire gauze. It can handle a much wider range of vapor and liquid rates along with process services.
Random Packing
As the name implies, random packing is dumped into a column's section and permitted to fall in irregularly. Random packing also has a number of options including Pall rings, high performance saddle rings, Superblend, Raschig, and others. It costs less than structured packing but offers more weight drop and has lower productivity and more limitations.
Trays (Plates)
Column internal trays are used in distillation and to separate mixtures. There are a number of options in trays for various applications. Conventional trays provide time-proven, cost effective operations for the contact of vapor and liquid. This process allows thermodynamics and chemical reactions to accomplish a number of mass transfer applications. High performance trays are a good choice for more advanced processes such as washing applications, natural gas drying, the Rectisol washing process, the fractionating of fatty acids, and hold up time for reactions.
AMACS supplies packing, replacement-in-kind trays, and tray parts for all sorts of column internals. We are a reliable source for complete trays, partial panels or various types of packing installed in most existing towers. Our team is known for its quick delivery for towers with a diameter of up to 20 feet and tray decks up to 1/4″ thick in many common stocked alloys.