Mist Eliminator Market Expected to Continue to Grow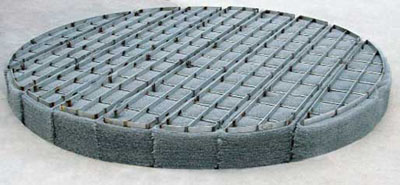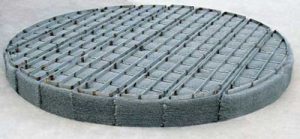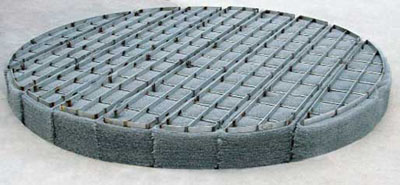 Mist elimination, or the removal of entrained liquid droplets from a vapor stream, is one of the most commonly encountered processes regardless of unit operation. The engineered mist eliminator can reduce liquid carryover by a significant factor, drop head losses by 50% or more, or increase capacity by factors of three or four.
Most common metallurgy for Mist Eliminators is either 304 or 316, however, higher alloys like Alloy 20, Monel, Inconel, Hastelloy or plastic metallurgy are also employed on case to case basis based on the processes.
Due to their vast use, mist eliminators are expected to grow in all markets in the coming eight years.
Mist Eliminator Market in the Present
Data is based on "Mist Eliminator Market – Global Industry Analysis, Size, Share, Trends, Analysis, Growth, and Forecast 2017 – 2025" that used a baseline year of 2015.
In 2015 oil and gas led the global mist eliminator market. Desalination came in as second largest for the same year but is expected to have the highest growth rate in the following years. This is due to the rising demand of water for industrial use in the United States, Africa, the Middle East, and other areas.
For the same year, wire mesh type mist eliminator led the market in materials for mist elimination purpose. This is due to the fact that it has a wide range in many industries, is cost effective, and high in efficiency for liquid droplets from vapor streams. Wire mesh is also expected to have the highest growth rate in the future.
Mist Eliminator Market in the Future
Below data is based on "Mist Eliminator Market by Type, Application, End User, and Region – Global Forecast to 2026"
This study looked ahead years and reported the global mist eliminator market will reach  $1.15 billion by the year 2026. This is with a CAGR (compound annual growth rate) of 5.3% from year 2016 to 2026. The mist eliminator market is expected to grow due to the rising number of coal-fired power plants across the globe combined with incentives undertaken by countries promoting the use of mist elimination in industrial applications.
The study named AMACS as one of the "key players of the global mist eliminator market" along with nine other suppliers.
Below data is based on "Air Treatment Market: Global Forecast until 2023"
Another report found the air treatment market was expected to be worth $17.3 billion by 2018 and $25.5 billion by 2023. This is with a CAGR of 8% during the forecast period. This growth is due to rising urbanization and industrialization, strict regulations on emissions, along with the need to achieve high efficiency in factory processes and mechanical equipment. The air treatment market includes equipment such as dust collectors, fume/smoke collectors, fire and emergency exhaust systems, engine exhaust systems, and mist eliminators.
Increased demand for mist eliminators mainly came from the following industrial and chemical sectors:
Oil & Gas
Desalination
Petrochemical
Food and beverages
Pharmaceuticals
Power generation
Gas processing
With almost 70+ years of experience, AMACS has become a leading solution provider for all the mist elimination needs and also provides in-kind replacement. Feel free to call or e-mail us with your requirements to get a quick response.