MAXSWIRL™ Cyclone, High Capacity, High Efficiency Mist Eliminator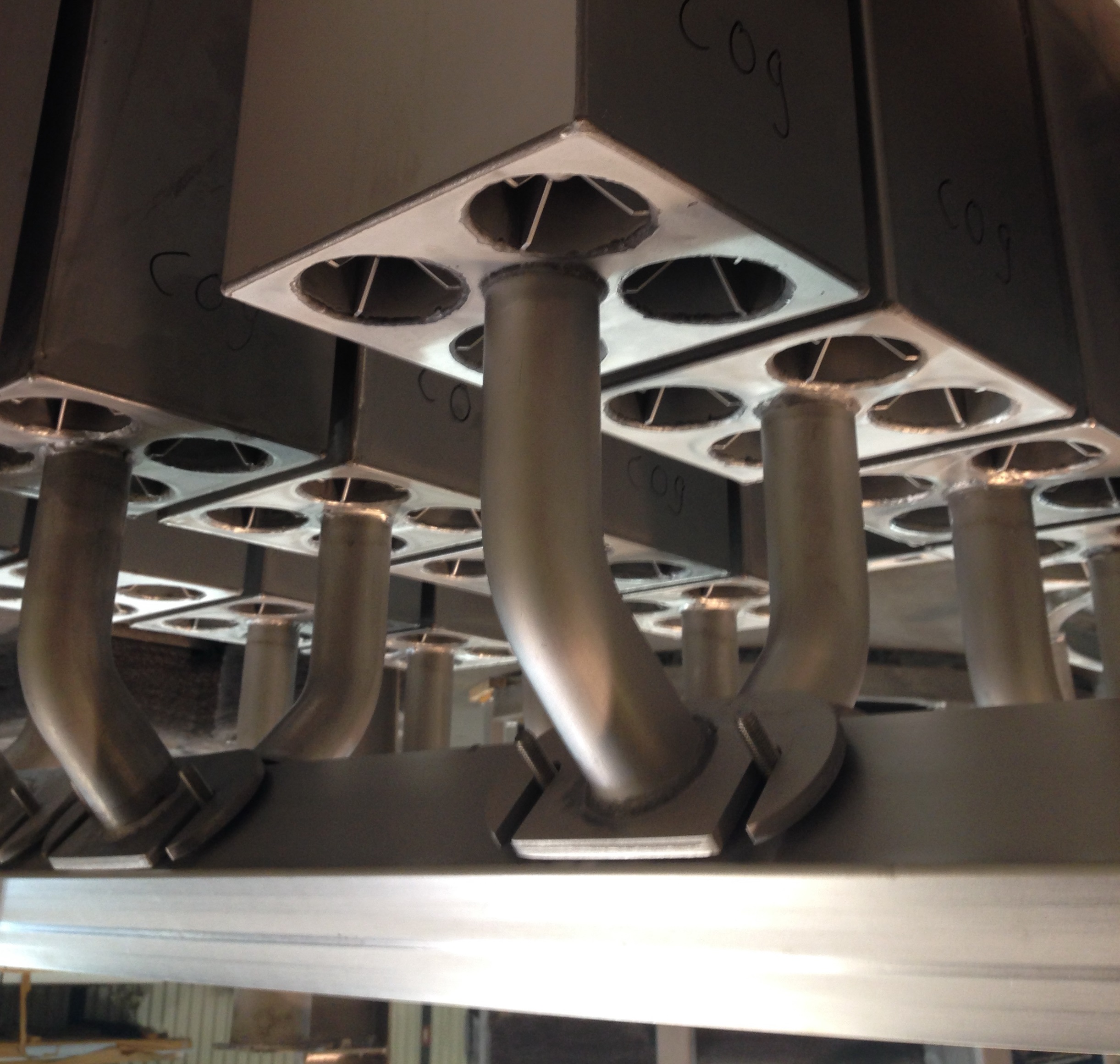 AMACS is a leading solution provider for mass transfer and separation process internals, serving a wide range of industries.  As a major solutions and internals supplier, AMACS is the only company that actually engineers and manufactures product in Houston in the heart of the oil and gas industry.  Already an established member in the separations business, AMACS has added another product under separations technology to their portfolio… AMACS MAXSWIRL™ Cyclone.
The MAXSWIRL™ Cyclone is a high capacity, high efficiency mist elimination device which uses centrifugal forces to provide state-of-the-art separation performance.  The MAXSWIRL™ Cyclone can be used to debottleneck/retrofit existing equipment or to reduce vessel size in new installations.  It can handle high liquid/vapor loads and minimize liquid carryover.  For most processes, the MAXSWIRL™ Cyclone is usually combined with an AMACS Accuflow™ Inlet Diffuser and a Mesh Agglomerator to provide initial bulk liquid removal.
The MAXSWIRL™ Cyclone tubes consist of a fixed "swirl element" which applies centrifugal force on mist-laden vapor to separate entrained liquid from gas flow.  In this axial flow cyclone, the resulting centrifugal force pushes liquid droplets outwards where they create a liquid film on the cyclone inner wall.  The liquid passes through slits in the tube wall and gets collected at the bottom of the cyclone box and drained by gravity.  The dry gas concentrates in the center of the cyclone tube and exits through the cyclone.
This device is a robust design with fixed elements that do not require maintenance.  The cyclones can be installed in both horizontal and vertical vessels for upstream, midstream and downstream applications.  The MAXSWIRL™ Cyclone performance is verified in high pressure, hydrocarbon service tests.  It performed exceptionally over a wide range of gas and liquid flow rates.  The positive results of these tests were applied to real world applications where the MAXSWIRL™ Cyclone helped solve a customer's liquid carryover problems in a critical application.  To read about our cyclones case study, click here.
Typical Applications: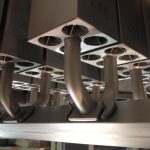 Gas/liquid separation for upstream, midstream & downstream
High pressure services
Retrofit
Revamp
Advantages:
High capacity, high efficiency
Less sensitive to gas mal-distribution
Robust design
Handles large amount of vapor & liquid
Reduces new vessel diameters
For more information, please contact AMACS Application Engineering Team at or visit www.amacs.com.