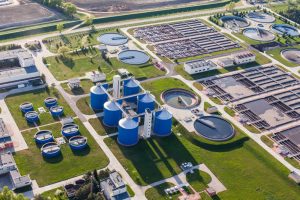 AMACS won the 1992 Vaaler Award and two US patents for the design and manufacturing of complete coalescing process equipment for use on oil spill clean up from seawater. This technology was used to provide separators to the Marine Spill Response Corporation.
The United States Congress passed a tax on crude oil shipments to fund the Marine Spill Response Corporation. They in turn built 16 vessels with the ability to skim oil from the surface of the water, and clean it using AMACS coalescers before returning clean seawater back to the ocean. Today, the Marine Spill Response Corporation continues to operate its spill responder fleet providing protection to the coastal waters of the United States.
AMACS continues to develop and provide coalescer solutions for industrial separation of hydrocarbons and solvents from water. These applications provide low cost separation as chemicals or replaceable units are not required. Direct interception mesh coalescer elements, not damaged by solids, will last for several years without replacement. Vane units, using Stokes settling, provide excellent liquid separation with very low fouling when particulates are present in the liquid stream. In many cases, where filtration is required, continuous filters can be used to reduce cost.
For detailed information on this product download ACS Coalescer (PDF) & Mist Elimination Design Manuals (PDF)